An Institute of Self-Healing & Wellbeing
Hello Divine One, Welcome to Self-Love Academy.
Here, you will learn how to do life differently.  More specifically, how to do it well, and from Love: the truth and vibration of Love.   Most of the rules, conditions, strategies and tools you have been taught - both consciously and subconsciously - are outdated and sabotaging your overall wellbeing, because they are not centered in or focused on the only thing that truly works: wholly loving yourself.  Here, you will learn how to give yourself the medicine of your own Love, and create a life that is more healthy + happy + delicious than you could have ever imagined.
Some topics/lessons will include (but not limited to):
Learning to Feel Worthy + Enough
How to Live & Speak Your Truth
How to Set Healthy/Loving Boundaries
How to Surrender & Let Your Soul Take the Lead
Meditation, Visualization & Prayer
Healing Emotional Trauma
Working with The Law of Mirroring
Self-Care Techniques For Your Life Force Energy
How to Connect with Your Spirit Guides
Energy & Chakra Healing Techniques
How to Lovingly ReParent Yourself
Energy Leaks and Blockages
Living from Ego/Soul Balance
Creating High Vibrational Relationships & Sex
How to Trust Your Intuition with Your Whole Life
Creating Authentic Success & Money
Radical Forgiveness
Healing Your Body through Self-Love
How to Create Healthy/Loving Internal Stories
The Wisdom of Following Your Soulicious
Our curriculum is what they "should" have taught you in school:  how to self-love your way to the well + delicious life you desire, and deserve. 
What Will This Program Include?
Two monthly classes, one taught by Jerome, one by guest teacher.
Two monthly tribe meetings - one live Q&A, one live Hot Seat Intuitive Coaching
Meditations, Visualizations and Energy Healing Exercises.
Monthly ZUMBA Fitness class taught by Jerome.
A community forum where you can connect with others who are practicing how to self-love their way to greater wellbeing. (A private Facebook group.)
A 20% discount on all pre-recorded audio and video courses available at https://jeromebraggs.com.
Discounts on live workshops and other events.
Jerome sometimes posts exclusive content for the group, and has guests teachers on the classes, and occasional channeled material.
Fernandos H., Jr
Participating in Jerome academy was life changing! By participating in the group I feel my conscious level went to another level. I've became increasingly more aware of old patterns that stood in the way of me being my best self and living my best life. I begin to see myself as the powerful being I truly am while gently letting go of what I wasn't due to unconscious programming. I started approaching life with more expectation, energy, passion, joy, peace, love, gratitude, and happiness. The group taught me how to truly go within to create my best life while making lasting connections with other beautiful souls. I would recommend Jerome's group to anyone who is on a journey for a better version of themselves. Jerome definitely has the heart, skills, and experiences to assist you on your personal journey of self consciousness. Thanks again Jerome for your loving heart to help people find their true self.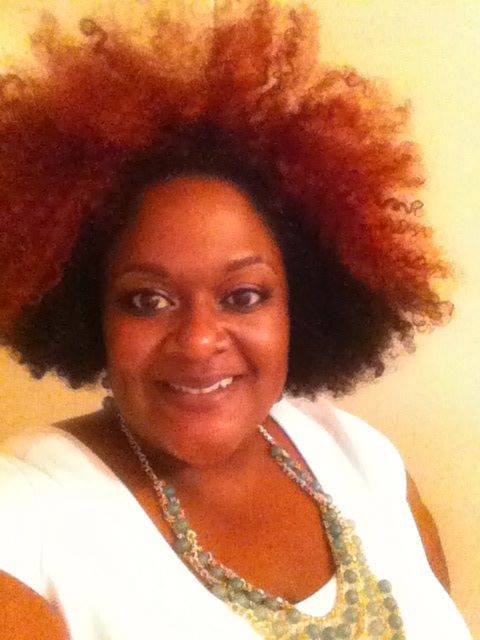 Telesa H.
I don't know that I would even be alive if it weren't for Jerome. I met him when I was at my bottom. He spoke life into me and taught me how to speak it into myself. He taught me to fish and helped me find the confidence to pass the lesson. I'll never forget his talks, the lessons, the clarity, the connection. He has blessed me in ways that I don't even think he's aware of.
Peter R.
Jerome has a powerful spiritual presence, an exquisite emotional sensitivity, and a laser-sharp intuition. If you're curious and open to deep spiritual work, I can't recommend Jerome's group highly enough!"
Judi M.
Jerome can turn a person's life inside out just by listening to him. He speaks directly into your heart, and I just can't help leaving a session without feeling excited about my life, and getting a deeper understanding of whats' really possible for me.
Weekly live video calls are a cornerstone of the program. They're a great way to help people quickly and concisely. Questions can be submitted at any time. Also, no need to be live on the weekly video calls as they are recorded. Academy members can hear the recordings at their convenience, and listen to and review them as often as they'd like.
Having technical problems enrolling or questions about the academy? Please send them to us at [email protected] and we'll get you answers as quickly as we can.
The Academy is always active, and you'll get access to it within 12 hours of joining (much sooner during PST working hours).
Academy calls will be held weekly on Sundays at 9:30 am PST.
All subscriptions will automatically renew monthly, with the day you enroll being the first day of your month of membership (or six months, or year of membership).
While the Academy includes a private Facebook group, if you don't wish to be on Facebook you can still enjoy all other benefits of the program. Many people have chosen this option.
Additional details will be in your enrollment letter.
I look forward to sharing this journey with you. Come join us!