You've recently been given a scary diagnosis
You've only been given a limited time to live (because your illness is terminal)
You're ready to receive some deep healing FAST, either because you don't have much time or because you're ready to get started with the healing process TODAY
You're receiving treatment from a doctor but want to understand what's really causing your illness (beyond the traditional medical diagnosis)
You're convinced that your illness has a spiritual root cause and you want to get to the bottom of it and start the healing process NOW
You completed my 3 Month Self Love Your Way There Mentorship and you want some more time together to dive even more deeply into your healing
If your answer to any or all of the above questions is "YES", you've come to the right place!
I have the PERFECT experience just for Spiritual Seekers struggling with disease or chronic illness, who are ready to dive deeper into their healing and get FAST results…
Introducing: RESTORE 1-Day Retreat
This is a 6 hour LIVE in-person retreat with me at a sacred healing center in Oklahoma City, OK..
During this experience you'll be guided at a safe and loving pace…
You'll discover your true diagnosis, the chakras that are involved, and the message(s) that they're sending through your body, as well as your healing path (what you need to do to heal yourself).
You'll leave feeling more hopeful, relaxed and at peace, and with a new perspective around your illness and your probability of healing from it.
RESTORE IS FOR SPIRITUAL SEEKERS ready to experience the health and wellness they deserve.
During the course of this one day retreat you will…
Gain massive clarity around your illness- what's the root cause of it, why it manifested and continues to linger despite all of the medical and/or alternative treatments, how you can heal from it once and for all
Experience a feeling of deep relaxation and peace that'll allow you to feel better as you start your healing journey
Discover the strategy that you need to use to begin to restore yourself to health and wellness
Feel more at home with yourself and your body than ever before
Feel more hopeful with the knowledge that your healing isn't just possible but probable (most likely)
COME BACK HOME TO THE ENERGY OF YOUR SOUL.
And the health and wellness that energy creates
This retreat package includes…
A Discover Your True Diagnosis Session w/ me
An energy healing session with me and another master energy healer
A massage from a masseuse
2 additional intuitive guidance sessions w/ me to close out the day
A guided sacred healing ritual
Spiritual tools that you'll be able to use to assist in your healing, such as Yoga poses to help your body release energy, and healing Meditations that you can continue to use after this is over
An understanding of the chakras that are involved in your illness and what to do to open them up so that Life Force Energy flows better in your body
An understanding of which pillars of self-love you need to apply in order to become the embodied version of love that'll lead to your healing
2 meals- (a light breakfast) and lunch on the day of the retreat
A ride to and from the airport
A followup session a few weeks after the retreat to assist with integration
A list of local accommodations (both airbnb and 4-5 star hotels) near the center where the retreat will be held
Lifetime access to the Self Love Academy course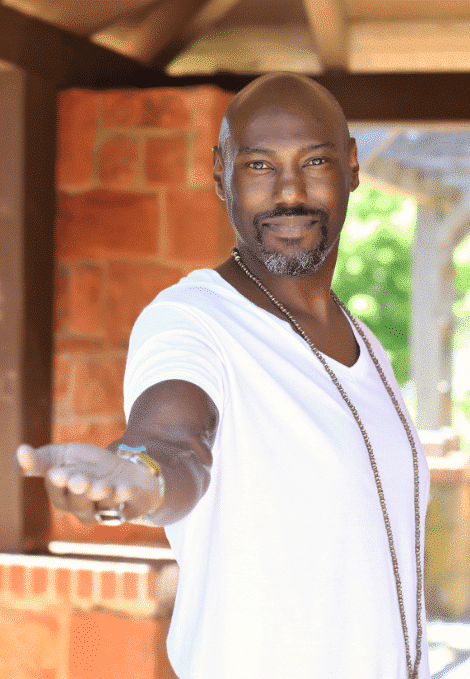 I've designed this experience with Spiritual Seekers in mind, meaning that you need to be open to learning about and applying spiritual + metaphysical principles to your life in order to get the most out of this retreat…
And also I don't currently have the capacity to support you if you're clinically depressed and/or dealing with suicidal ideation and the effects of trauma…
If you're differently able (confined to a wheelchair or unable to move around freely), I will be able to accommodate you as the sacred healing center where the retreat will be held is wheelchair accessible.
That being said, I'm not responsible for driving anyone around before, during, or after the retreat so if you need assistance with that, you'll have to make your own arrangements.
I believe that in order for you to get the most out of an experience like this, you have to be ready to do that work and commit to your healing…
** Please note that you're responsible for the state of your health before, during, and after the retreat. I'm in no way responsible for keeping track of the state of your health during our time together, nor am I responsible if any health issues arise.