HEALING
Returning/Restoring ourselves to our natural state of wholeness and balance.
WHOLENESS
The state of forming a complete and harmonious whole; being intact, undivided, unfractured; being in robust good health.
BALANCE
A condition in which different elements are equal,
or in the right proportion.
WHAT DO YOU MEAN BY SELF-LOVE?
Self-love is the practice of embodying + expressing our wholeness, and living a life that deeply supports + nourishes that wholeness.  It is a practice + a process. And our greatest medicine + our only portal to well-being.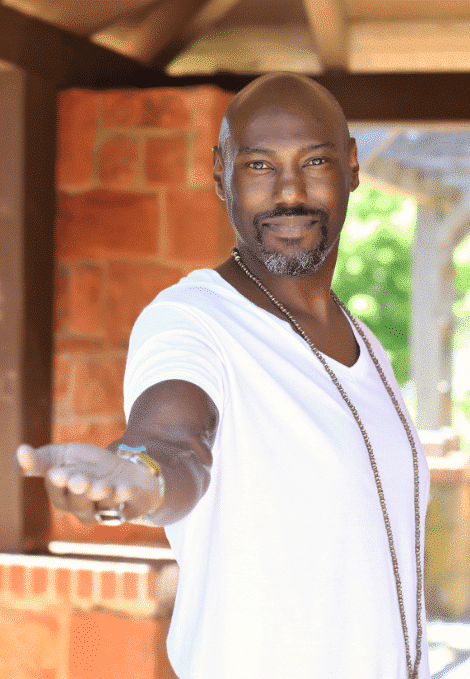 JEROME BRAGGS -
INTUITIVE GUIDE
As a student of the soul + seeker of joy, I've always been curious about what it truly takes to live a healthy + happy life. I tried everything - countless workshops/retreats, read endless self-help and spiritual books, studied with several masters, drank green juice daily, ate an alkaline vegan diet - and I still wasn't truly experiencing health or happiness on a consistent basis. I didn't learn what true health or happiness takes until I had a Near Death Experience (NDE) in 2005, after doctors diagnosed me with AIDS and kidney failure, then gave me 48 hours to live (read the full story here).
What I was told during that NDE, and learned through a mystical healing journey afterward, is that the true key to health and happiness is to love ourselves. That when we love ourselves, all is well, and all is coming. But when we don't, it isn't. It actually can't.
Loving ourselves is the literal "secret" to the health + happiness we desire.
As an Intuitive Guide, my work is to offer the sacred wisdom I learned from my healing journey, and the scope of my intuitive gifts, to help seasoned spiritual seekers travel the path of self-love, so that they heal themselves from whatever ails them, and experience the health + happiness they crave. I support my clients with compassion, while offering them the wisdom + tools they need to heal, transform or manifest whatever they desire. I teach a holistic approach to loving ourselves: mind, body and soul. My work is a combination of psychology, metaphysics, and energy medicine, so when working together we explore lifestyle/behavioral changes, meditations/visualizations, vibration + consciousness work, and trauma healing, all to help you experience the well-being you deserve.
I am passionate about this work because learning to love myself literally saved me from death, and transformed my entire life into something more well + delicious than I could have ever dreamed possible.
I work with people who were/are like me - seasoned spiritual seekers who deeply desire health + happiness, and have tried EVERYTHING to get it, but it still has alluded them somehow. I teach them how to do the one thing that actually works: wholly loving themselves.
I believe loving ourselves is the most healing + transformative practice on the planet, and my goal is to help you prove this to yourself.
I may be the right fit for you if you're…
A spiritual seeker who's familiar with inner work + universal laws,
Ready to go deep with someone from a place of compassion,
Ready to take an honest + bullshit-free look at your internal state, and how it's affecting your life + health,
Open to try on new, loved-based internal stories + lifestyles,
Ready to create a road map to your most well + delicious life.
**Please note: I am not a doctor or healthcare professional, and do not offer medical advice. I speak/teach only from my own experience of healing, and what I learned through my own journey with illness.**