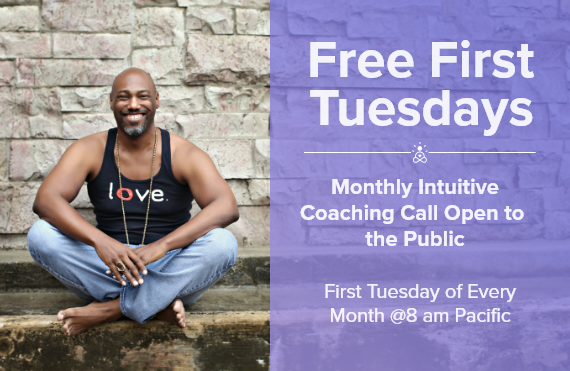 Free First Tuesdays
Free First Tuesdays | Monthly Intuitive Coaching Call | Open to the Public
First Tuesday of Every Month @8 am Pacific
Want a chance to experience what it's like having a session with me?
On the first Tuesday of every month, I offer a free, hour long, intuitive coaching call. You dial into Zoom and ask me anything you want.  About healing, manifesting, self-love, spiritual growth, etc.  First come, first served.  The calls will be recorded and posted publicly to my YouTube channel.
Meeting ID: 861 2479 7259
Passcode: 007884
You Can Heal Yourself 101
A Two-Part Online Workshop
A sacred, transformative, and healing workshop diving DEEP into what I was shown during my own healing journey from AIDS and kidney failure on what it actually takes to heal yourself from disease.  You'll learn my core take on what the root cause of disease actually is (it's not what you think), why disease isn't an enemy but a request, why self-love is our greatest medicine, and the three levels you must address in order to truly heal.
August 13th, 2023, Part 1 
9 am – 12:30 pm CS
August 20th, 2023, Part 2 
9 am – 12:30 pm CST